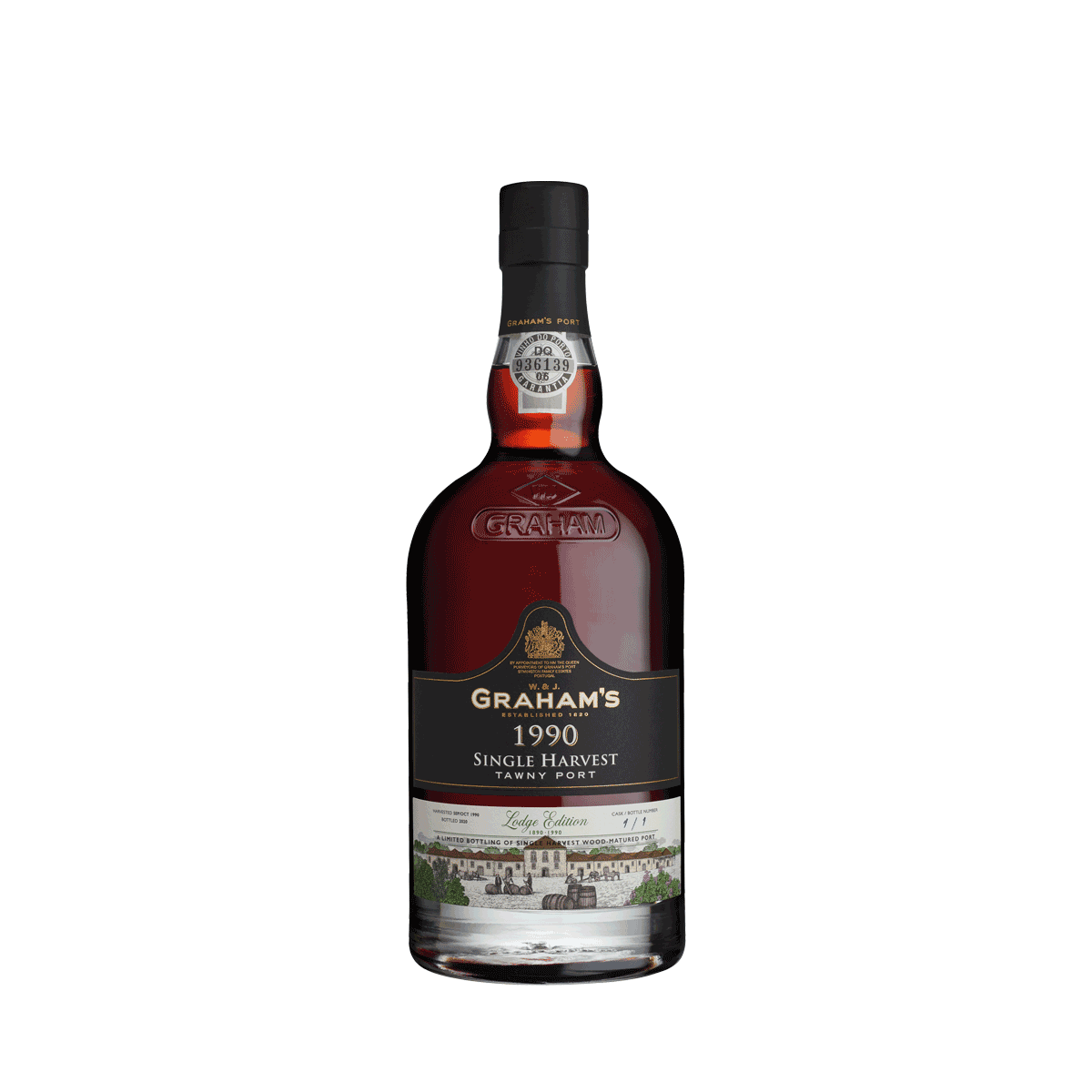 Lodge Edition

Single Harvest Tawny
A very special wine marking 100 years since the Graham's 1890 Lodge was built.
About
A wine that celebrates 100 years of the Graham's 1890 Lodge and Graham's 200th anniversary. Carefully aged for three decades at the lodge, its hand-crafted wooden box is topped with a closure made from the lodge's original pine beams – a piece of Graham's history.
Tasting
Soft caramel aromas meld with floral honeysuckle scents and creamy vanilla notes. On the palate, bright apricot and orange flavours accentuate the port's vitality and freshness, belying its 30 years wood-ageing. The wine's sublime texture reflects its balance and finesse.
Storage & Serving
It is recommended that the wine be served lightly chilled to enjoy it at its best. Once open, the wine will keep in good condition for up to a month.